ACHIEVING COMPLIANCE WITH KARI'S LAW AND E911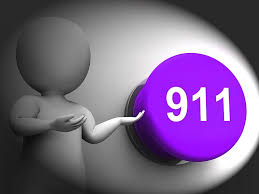 [et_pb_section fb_built="1″ _builder_version="4.16″ global_colors_info="{}"][et_pb_row _builder_version="4.16″ background_size="initial" background_position="top_left" background_repeat="repeat" global_colors_info="{}"][et_pb_column type="4_4″ _builder_version="4.16″ custom_padding="|||" global_colors_info="{}" custom_padding__hover="|||"][et_pb_text _builder_version="4.16″ background_size="initial" background_position="top_left" background_repeat="repeat" global_colors_info="{}"]
A 2013 tragedy in a Texas hotel room could have been averted if the family member who tried to call for help knew that they needed to dial "9" to get an outside line before reaching 911 on the hotel's multi-telephone system (MLTS).
This senseless tragedy sparked a petition, to require businesses to make it easier to connect with 911 dispatchers in the case of an emergency. Those valiant efforts led to what is known today as Kari's Law, which has been enacted in 29 states and whose compliance date is rapidly approaching on February 16th, 2020.
THE EFFECT OF KARI'S LAW ON YOUR BUSINESS
If your business has any type of multi-telephone system (i.e., PBX or key system), you must comply with the law by setting up:
Dial 911: All phones must be configured so that anyone dialing can simply press 9-1-1 and reach an emergency dispatch operator without any extra steps in between.
Notification at Site: MLTSs must be set up so that once an emergency call is placed, a central on-site or off-site location is notified so administrators can facilitate the entrance of a response team.
In 20 states, Enhanced 911 protocols also require that any VoIP service providers offer E911 services to all their customers. These services ensure that all 911 calls are automatically delivered to a local Public Safety Answer Point complete with a callback number and extensive location information such as a physical address, floor, and room number. This allows first responders to locate the source of the call quickly. 
The wide-reaching effects of Kari's Law apply not just to hotels or large businesses but any office or building that operates an MLTS. Regardless of whether you distribute, operate, or utilize an MLTS, it's essential that your company does its due diligence in researching and updating any circuit-switched or VoIP phone systems. Achieving compliance with Kari's Law could come in the form of hardware replacements or software upgrades that use the latest technology to make sure emergency contact is simple and effective. The potential fallout for non-compliance is not small, with "willful and knowing" non-compliance costing businesses up to $10,000 with possible additional penalties of $500 per day after the initial fine. 
If you need help assessing how to achieve E911 or Kari's Law compliance, our IT professionals can replace or reprogram your phone systems quickly and with minimal re-training. Get Net Works on your side, our team of IT experts understand the ins and outs of all types of complex compliance requirements and can keep you up-to-speed and ahead of the game when it comes to avoiding the hefty fines associated with non-compliance. Contact us today to get help. 
[/et_pb_text][/et_pb_column][/et_pb_row][/et_pb_section]