HOW CLOUD COMPUTING CAN HELP SMALL TO MEDIUM-SIZED BUSINESSES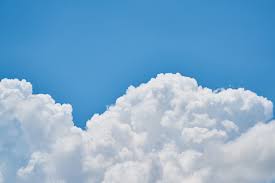 As a small to medium-sized business owner, it's a David vs. Goliath scenario. You're constantly looking for ways to do more with less. One surefire way to level the playing field is to make the migration to cloud computing as soon as possible. And with National Work From Home Week (October 9th – 15th) coming up, it's the perfect time for us to dive into why moving your data away from your physical workplace could work handsomely in your favor.
WHAT IS CLOUD COMPUTING?
For the unfamiliar, the cloud is an on-demand externally managed service for computer system resources. The cloud can provide data storage, software solutions such as applications, and virtual IT services from a remote location that is easily accessed 24/7 through the internet.
THE FIVE MAJOR BENEFITS FOR YOUR BUSINESS
Flexibility
One of the main advantages a smaller business has over its competitors is the ability to be agile, make quick decisions, and respond personally to client's needs, facilitating stronger relationships. Cloud-based services enhance this by allowing your bandwidth to fluctuate quickly based on your needs. Without your own physical storage to deal with, scaling up or down to service your clients is as simple as snapping your fingers.
Ease of Collaboration
This responsiveness and agility also extend to daily workflow. Since teams can access, share, edit, and collaborate on documents from anywhere, anytime, your response times can now rival those of a Goliath sized business with many more employees.
Automation
When you run a small business, your attention is a precious resource. Cloud computing allows you to focus it on growing your business instead of managing servers, buying software, or installing updates. When you outsource these to an experienced provider, your file storage systems are updated and maintained automatically so you can zoom ahead without stopping for a service check.
Reduced Costs
Another benefit that makes your company act larger than it is, cloud-based solutions cut costs by eliminating the need for expensive hardware, server maintenance, and software licensing or upgrades.  All these are baked into your once-a-month or yearly subscription fee when you migrate to the cloud. Additionally, your newfound workplace flexibility could allow you to pay reduced salaries to talented prospects who are enticed by the ability to work remotely.
Improved Cybersecurity
Finally, because your data is now stored remotely, you have access to it regardless of what happens to your laptop or desktop computer. Cloud-based services allow you to remove the risk of physical threats to your data, such as fires or earthquake damage. And if you are the victim of a phishing scheme or ransomware attack, your network isn't chock full of valuable data just sitting around to be mined by thieves. Many cloud solutions even offer the ability to remotely wipe any data from your laptop in case it ends up lost or stolen.
GETTING HELP WITH IMPLEMENTATION
If you want to make the switch but aren't sure how, get in contact with an MSP like Net Works. Migrating to the cloud requires making tough decisions about what service to use and which aspects of your business should remain on-site in the end. An experienced set of IT professionals like the ones at Net Works can help you make these decisions quickly and get your cloud systems up and running ASAP so you too can experience the magic feeling of working from the comfort of your own home.