Declare Independence from Business IT Issues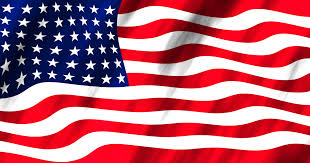 Declare Independence from Business IT Issues
Are business IT issues affecting your productivity? As a business owner, you have enough on your plate just to keep your company moving forward and getting ready to face new challenges. In fact, you may be ignoring your business IT environment, keeping your fingers crossed and hoping for smooth cybersecurity sailing. That is the surest way to end up in the middle of an IT disaster. This Fourth of July, as we celebrate our nation's independence, we're here to help you declare your independence from business IT worry!
How can you ensure that you are moving your company in the right direction when so much of your work day can get bogged down by having to troubleshoot business IT issues? You want to be prepared to take advantage of new opportunities when they come your way. Worrying about whether your files are backing up, or if your employees will be able to access what they need when working remotely can be a major distraction.
It's time to free your mind of that concern and declare independence from business IT worry. Instead of worrying about your IT, or ignoring it until something breaks, let us handle it for you. Partner with Net Works to manage your overall business IT strategy; we will make sure that you can rest easy knowing that we have your back. When you know we have your IT covered, you can devote more focus to other elements of your business, and you will be able to put your business IT in the back of your mind, where you want it to be.
Finding the right IT partner means creating more mental bandwidth to give to other aspects of your business, and the freedom to focus on those aspects that most matter to your overall strategic goals. Never again will you have to spend valuable time ensuring your hardware is running properly or attempting to fix any IT snags that come up. At Net Works, our technicians hold the most up to date certifications and are skilled at both anticipating and managing any business IT issues that arise. You will know who to call the moment something goes wrong.
We will also handle all of your updates and security protocols. Worrying if all your software is up to date or if you are vulnerable to malware because of a missed patch install will all be a thing of the past. Aside from that, if you ever had to face a disaster (natural or otherwise) you can rest easy knowing that your data will be safely backed up, so that your team can continue to function even if your physical location is compromised.
Partner with Net Works and declare independence from surprise IT costs. We will work with you to map out a comprehensive plan for your technology infrastructure, including disaster planning. With a plan in place you will know how all of your future technological needs will be met, with no surprises.
Business IT is constantly evolving. It is time to become independent from having to keep up with the latest trends. You will never again have to wonder if your organization is falling behind the technological curve. We'll have you covered. We have the knowledge and the resources to allow you to take advantage the newest technological advances. You will always be one step ahead of your competitors.
You are an expert at your business. At Net Works, we are information technology experts. Pass the IT side of your operation to us so that you can focus on building your business. Declare your freedom from business IT worries. Contact us today and get us on your team!