Ways to Accelerate Business Growth Using Managed IT Services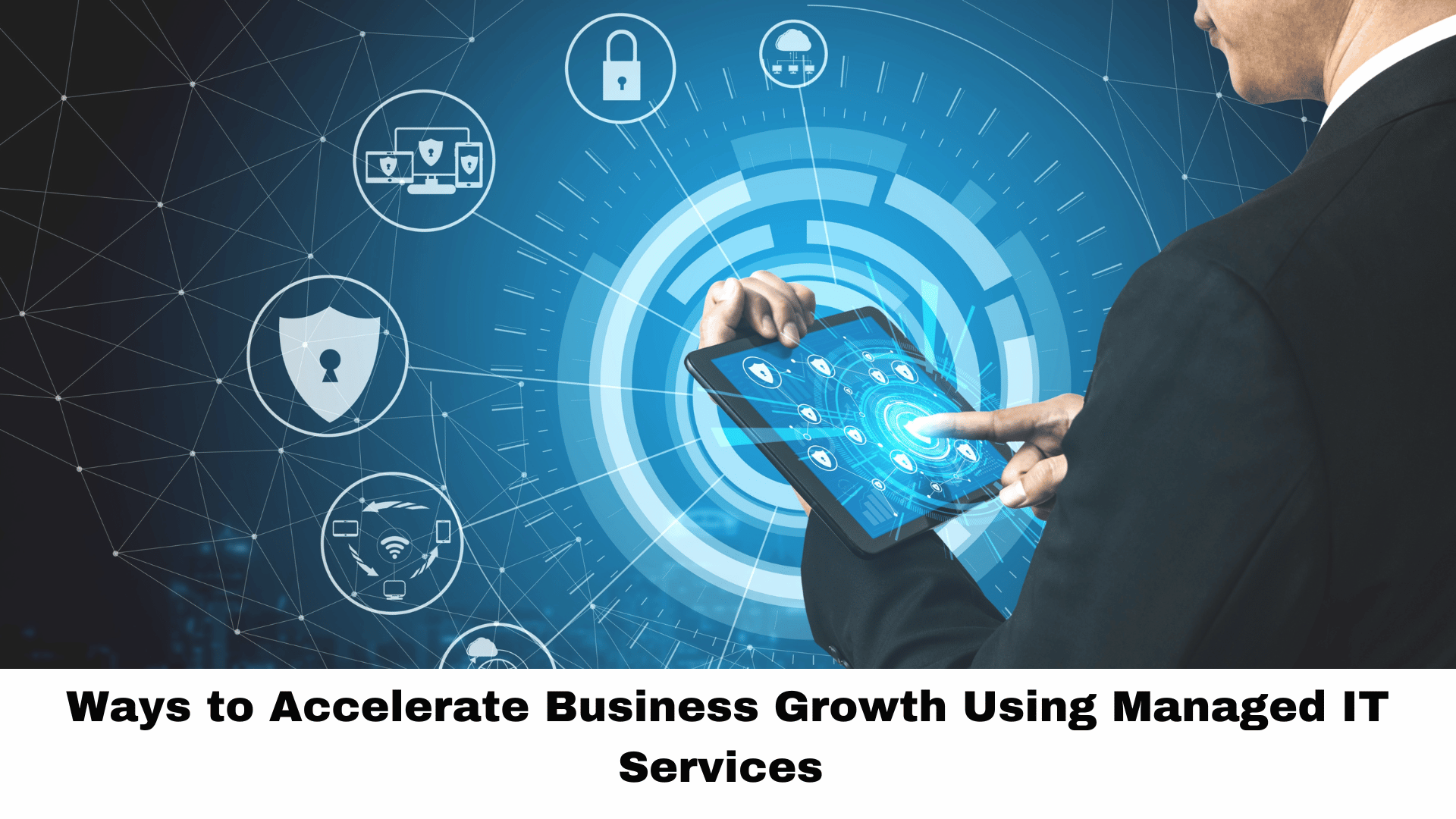 Outsourcing is a common strategy for cutting costs and otherwise streamlining a company's operations. The benefits in areas like human resources and marketing are well known even to small businesses that can't afford or don't need IT support services. Outsourcing network security, cloud computing, and other managed IT support in Nashville is a different matter. The technology infrastructure that keeps your business running and making money offers another opportunity to cut costs and realize other benefits. But, to make a good outsourcing decision in that domain, you need to know what kinds of managed IT services there are, what they may cost, and what the benefits are.
Managed IT Services Explained
If you are a little bit new to the idea of managed/outsourced IT support services, you may not realize the full range of things covered and how businesses use them. Many businesses have moved their software and data from local servers and desktops to cloud-based storage and processing. Those computing resources need to be monitored and managed. Someone needs to apply patches and updates to the software.
Network security requires constant attention, to protect against not only cyber-attacks but also accidents and natural disasters. Someone needs to oversee network security. Mobile and remote workers need secure access to those resources. Handling those things takes time away from other business-related tasks that directly add value.
6 Benefits of Outsourcing
Outsourcing some or all of your IT work brings one or more of these benefits, depending on your company, your industry, and the services you outsource:
Increase productivity – One study sponsored by IBM found that staff productivity increased 42% while IT costs dropped 24%
More resources available – People who are not trying to manage the company's software, hardware, and data can focus on business development, product improvements, strategy, and so on.
Saving money – A savings of $1,000 to $2,000 per year per computer user is possible, according to that same IBM study.
Experience and expertise – Outsourcing eliminates the learning curve your staff might encounter, and no amount of training can entirely substitute for extensive real-world experience.
Reduced risk – In short, a managed IT services company will be good at maintaining security by applying patches and otherwise securing your network. Hackers depend on companies and individuals neglecting to patch security vulnerabilities in their productivity software, web browsers, and other software. A successful cyber-attack might not be easy to spot.
Improved planning and strategy – This is a form of risk management. A managed IT services company can help your company prepare for changes in hardware, software, and systems.
Some industries, especially financial services and healthcare, may have complex requirement rules to follow. A managed IT services provider with experience in the appropriate sector should help you minimize the myriad risks of noncompliance with data security rules. Local businesses that use managed IT support in Nashville, tend to see several changes that drive growth.
How Managed IT Support Can Drive Growth
Many specific benefits that come from outsourcing IT work boil down to one quantitative benefit – increased efficiency. Your workers need to invest less of their time in IT-related tasks that may be only tangential to their jobs, tasks the right cloud-based software will streamline.
The time your staff is not spending on that outsourced work frees them up to pursue leads, develop service enhancements, prospect for customers, and so on. You can learn new technical skills, but that invariably takes time and energy away from other things. Salespeople need to focus on sales. Your customer service staff needs to focus on fielding calls and emails. Technical and professional staff need to focus on their core skills rather than learning to help with IT infrastructure, software updates, troubleshooting IT issues, and so on.
You can take the money and time saved and invest them in activities that add more value to the organization. Business development people can spend less time on recordkeeping and more time on pursuing leads. Managers can spend more time on product development, marketing, or other aspects of business strategy. The money you aren't spending on IT support can be reinvested in marketing campaigns or in a wide variety of ways that help you grow in your niche or enter new markets.
Outsource Smartly
When you evaluate your outsourcing options, you need to keep a few different variables in mind. The most important being your estimated technology costs. Outsourcing firms vary in terms of costs, services offered, and experience. Spend some time screening vendors for the right mix of cost, relevant experience, and service offerings. If you make a good choice, expect this arrangement to free up a considerable amount of staff time and money in the long run.
See How Managed IT Support in Nashville Can Streamline Your Business
Hiring a managed IT services firm can deliver increased efficiency and profitability, while also helping you manage risks. Net Works has 20 years of experience in diverse industries supplying services like structured support IT support services, network security, data recovery, network architecture design, and patch management. We can also set up your hybrid cloud services. Contact us today to set up a free consultation so you can see how our services can help you grow and protect your business.