The Value of Outsourcing IT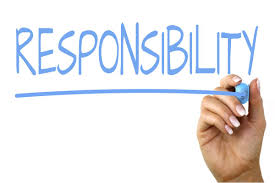 The importance of IT (information technology) in modern business cannot be overstated. With connectivity linking almost every core business aspect to a piece of technology, it might seem to make sense to keep such an important primary business function in-house. But more and more small and medium-sized business are finding that outsourcing IT service through a Managed Service Provider (MSP) helps them level the playing field against larger competitors and can provide them tremendous value. Here are a few of the ways it does so.
CONTROL AND CUT COSTS
One of the most obvious advantages of outsourcing is its ability to drastically reduce overhead. Hiring and training employees, buying and maintaining equipment, rolling out the latest software; all these costs are eliminated when passing your IT responsibilities on to a qualified third party. By outsourcing IT, you immediately turn these fluctuating costs into a controlled sum that can be more easily managed and is adaptable to your budget.
FOCUS ON CORE BUSINESS
As they say, time is money. And when IT is outsourced, you will undoubtedly have more of it to spend on the core areas of your business.  By handing off the complex decision-making responsibilities required to keep IT up-to-date and running smoothly, you are better able to allocate time and energy to improving and promoting the product or service you provide to your customers.
GAIN EXPERTISE
Just because someone has the qualifications doesn't mean they have the experience. Even though your new hire might have a strong resume, any respected IT service can assign a team of skilled professionals who have routinely handled the same problems repeatedly through the years and quickly identify a proper solution. By outsourcing, you gain access to industry thought leaders who can provide expert support for any critical IT decisions that arise and will utilize the most cutting-edge solutions available.
REDUCE RISK
Similarly, when it comes to security and compliance issues, having experienced IT professionals monitoring your systems, 24/7 means the risk of making grave errors that could cost you in the long run is drastically reduced. In a world of constantly evolving cyber threats, it can be a struggle to identify all the ways your system may be vulnerable. But with a top-level cybersecurity team in place, you can rest easy knowing you're in good hands.
GROW AND ADAPT QUICKLY
In the end, the goal of any business is to grow – and do it quickly. Jumping to the next stage of development when you've outsourced your IT department happens at the snap of your fingers. Adjustments that would need long periods of training and implementation can be made promptly, by merely allocating more resources to your account. You're also provided specialized expertise so as you scale you implement new solutions that make the most sense for your business and not something that will be out-of-date as soon as you expand again. With outsourced IT, there's no need to struggle with hiring new staff or learning new hardware; simply grow and go.
If you might be looking to expand your technological capabilities or want to re-focus your energy back on your core business, consider outsourcing your IT functions. At Net Works we can provide the best and brightest IT professionals to help you reduce costs, expertly allocate resources, and stay vigilant in a world of increasingly sophisticated cyber threats. Contact us today to find out if outsourcing is the right choice for your business.